What Family Service are you Looking for?
Select your place of residence
The search indicates that there are no results for the region of Montreal, in this case :
Please contact the organization
PIMO
There are no organization that corresponds to your search.
For more information,
call 211
What services can you find in a family resources centre?
Often, family organizations offer a wide range of services for parents only and for children only, as well as parent-child activities. Some also provide related services and others are the only ones working in their particular field.
For parents
Family resource centres provide parenting support workshops as well as individual support for parents who request it. Those workshops essentially focus on the needs, questions and concerns expressed by the parents who attend.
Themed activities and talks on many different topics—such as sleep, education, health, safety, self-esteem, work-life balance, family resources—are also available. As opposed to the workshops, those activities and talks are presented by one individual and followed by a period during which parents may discuss the topic and ask questions.
Workshops, themed activities and talks all serve the purpose of improving the living conditions of families. A number of organizations also plan the same kinds of events exclusively for fathers, single-parent families or for mothers and pregnant women of 25 years old or under.
There are also coffee meetings, which are more of an informal socialization space and a time for people to relax.
Finally, parents who need to take time for themselves and a break from the hustle and bustle of family life can turn to parental relief programs and leave their children under the care of the family resource centre professionals for half a day, a full day or even one or two nights, depending on the services offered.
For children and teenagers
Services are always divided by age groups, such as ages 0–5 and 6–12, and even sometimes ages 12–18 or 12–25. The vast majority of organizations provide family-oriented services for children 0 to 5 years or 0 to 12 years of age.
For children 0–5
Several organizations house a drop-in daycare centre. While usually low-cost, it might sometimes be free for parents with a membership who participate in an activity. In some cases, the drop-in daycare centre is open to everyone, but fees are then slightly higher. Children are often divided in age groups: 6–18 months, 18 months–2 years old and 3–5 years old. Drop-in daycare centres will rarely take babies under the age of 6 months. Days and time slots (morning, afternoon, full day) available vary considerably from one organization to another. Therefore, it's best to call the organization directly to get this information. You also need to book the day before, or earlier sometimes, because of the limited number of spaces. When the activities planned for the day are for parents only, a certain number of spaces are saved for those participating parents.
Several organizations also support future parents by offering them prenatal classes and birth attendance services.
For children 6–12
Many organizations provide homework help services to children aged between 6 and 12 years. Community kitchens are also popular. They can be for kids only or for children accompanied by a parent.
During summer and March break, day camps—which are never free—are available in certain locations. Otherwise, activities for children aged 11 and over usually start right after school and continue until late afternoon or evening. Some are even offered on weekends.
For children 15–20
A small number of organizations specializes in social reintegration. This service is intended for older people, i.e. for those aged 15 to 25, approximately.
Toy libraries
There are also toy libraries. A toy library is where you can borrow games and educational toys for a few weeks and it is, most of the time, part of a family resource centre services. In general, they are intended for children from 0 to 12 years old, and families must subscribe to access their services.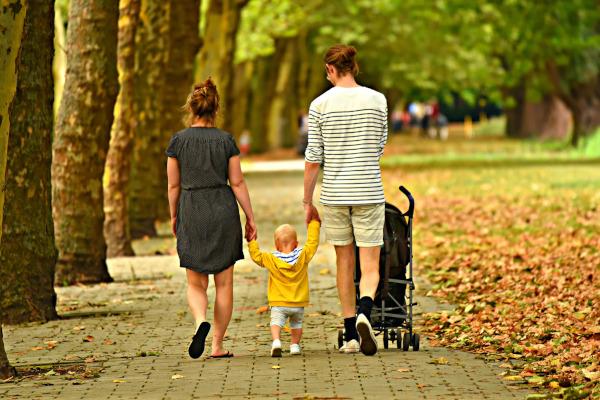 Parent-child activities
Stimulation activities
If you have a child aged between 0 and 5, you can participate in early stimulation workshops and other activities supporting the overall development of children, including motor, language, intellectual, emotional and social development.
Early reading and writing activities are very important for this age group. Often, the goal is to enable parents to repeat at home the activities they learned at the family resource centre. A few organizations also offer early music and intergenerational activities.
Areas for motor games are often available at any time. Alternatively, such games are integrated in the schedule, which means sessions are offered to parents and their children, and playtime is led by an activity leader.
Family outings
Family outings are offered in virtually every family resource centre. In general, they take place on weekends and are very similar from one organization to another. Of course, there's always the sugar shack and apple picking. Less frequently, people can go to water slides, shows, sporting events and the zoo. Organizations may also welcome people on their premises to celebrate various holidays, such as Halloween and Christmas. Those events are generally free, but most outings where travel is needed cost money.
Related services
Family Counters
Similar to a thrift shop, a family counter is a place where people mainly go to buy inexpensive clothing. Generally, these organizations sell items. However, they sometimes donate the clothes, offer the possibility to exchange them or even rent them, as is the case with maternity, baby and kids clothing.
Several family resource centres accept other types of donations: toys, crockery, babies and children's accessories, diapers and formula. Some hold bazaars, flea markets or barter events only a few times a year.
Food boxes and food assistance
Very few organizations serve as drop-off points for paid for food boxes programs like Boît'appétit and Bonne Boîte Bonne Bouffe. Some family resource centres offer food assistance, which means they offer food for free or at a low price to people who meet specific criteria, and others provide Christmas baskets.
Specialized family resource centres
The Centre pour l'enfance en santé mentale Deux-Montagnes aims to maintain mental health and prevent mental health issues for children from 0–5 years old and 6–12 years old.
La Maison buissonnière do not offer any planned activities, but welcome people at any time during opening hours. Children under 4 years old are provided with a place where they can express themselves freely. The goal is to accompany them in this early socialization stage. There is no registration needed. The accompanying adult does not need to give their name but may ask questions if they want to. This approach is derived from psychoanalysis. The organization has three welcome centres.
All services provided by centres for children are dedicated only to children aged between 5 and 12 years old.
The Kangaroo House provides emergency and first line service in terms of housing for children (Note: due to significant water damage, the housing service is temporarily unavailable). It's the only organization of its kind in Canada.
A handful of organizations provide services for parents with shared custody to help them with custody exchange, supervised access or supervised phone conversations. Often, they also provide families going through separation or experiencing some level of conflict with information and accompaniment services.
Activities: costs and registration
In almost all cases, you must be a member of the organization before registering for the activities it offers. A family membership usually costs between $2 to $10, although some organizations charge $15 to $25. Some offer individual memberships as an option for those who do not want to buy a family membership.
Sometimes, the membership card is the only payment needed to access the activities. But other organizations ask families to pay for a membership card and for the events that are part of the regular programming. Several organizations only ask people to pay for a membership card and family outings, and offer the regular programming activities for free.
Registration is needed for most of the activities, and places are allocated on a first come, first served basis. It's possible to register in person, over the phone or online, but not all organizations offer all three options.
Sometimes, fees are higher for people who live outside the area served by the organization.
A proof of residency or income may be required by an organization who covers a specific area or offers food assistance.
Opening hours
While family community organizations are usually open on weekdays, from 9 am to 5 pm, some are only open Monday through Thursday or close at noon on Fridays.  Others open on weekends on a regular basis or only for specific activities such as family outings. Some organizations may have fragmented opening hours, which means they are only open in the morning or in the afternoon on certain days.
Activities might be spread throughout the year or over two sessions: one in the fall (September to December) and one in winter (January to May or June). Although there are far fewer summer sessions, that does not mean all organizations close during that time of the year. Some plan specific activities while others remain open during regular opening hours—without necessarily offering activities—so families can have access to a "living environment". Finally, a few organizations are closed during summer.
---
Useful link:
Fédération québécoise des organismes communautaires Famille (FQOCF) - www.fqocf.org